CHBA's Annual Homebuyer Preference Survey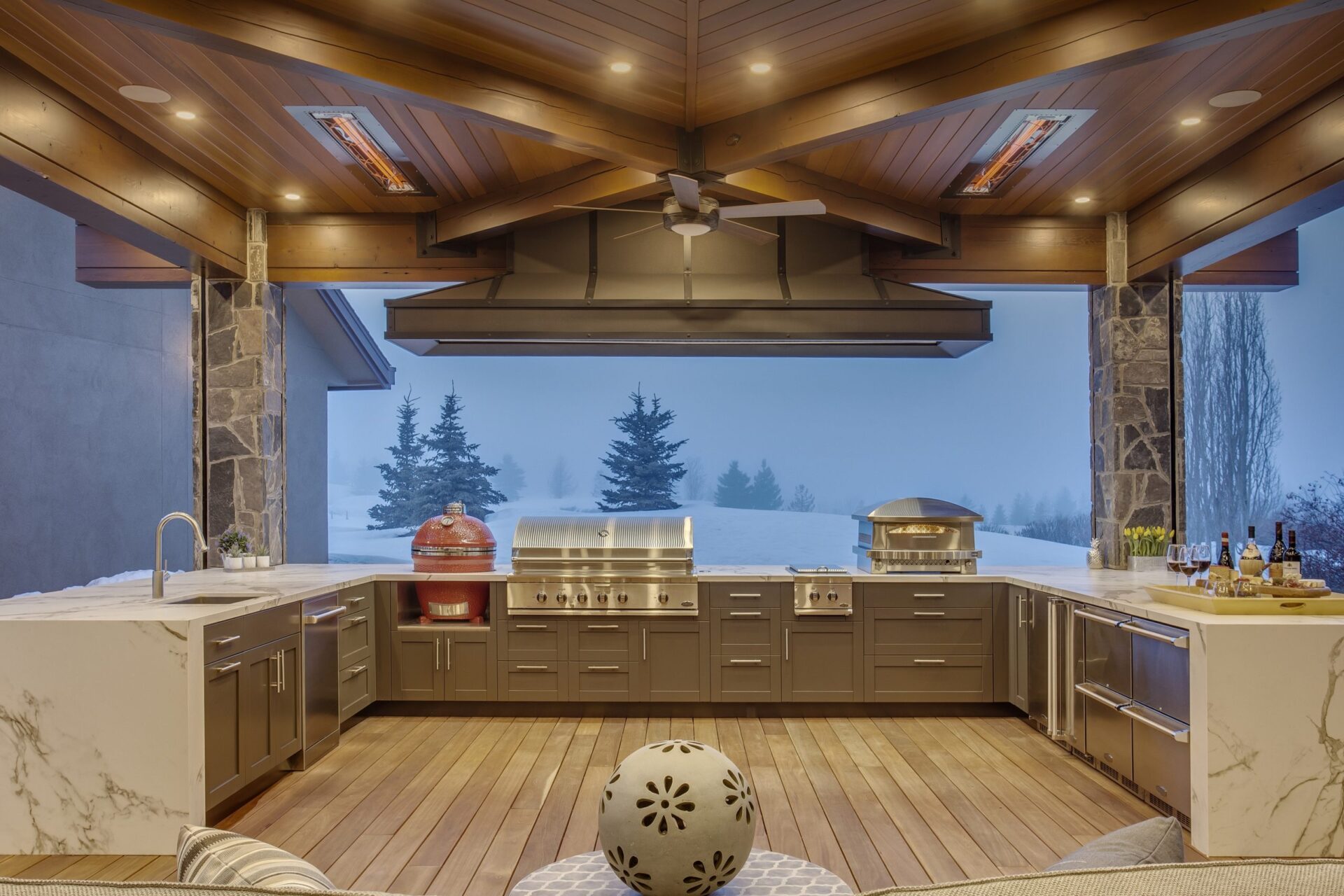 4 Key Findings from CHBA's Annual Homebuyer Preference Survey
Featured in this quarter's 'Building Excellence' Magazine, Diamond Valley Custom Homes is excited to share with you 4 Key findings from our Canadian Home Builders Association's Annual Homebuyer Preference Survey.
CHBA conducts the annual Home Buyer Preference Survey – the largest market research study of its kind in Canada. Powered by Avid Ratings Canada, the survey asks recent home buyers across Canada what they looked for in new homes, what features are must-haves, and what they'd trade off to get them. It also asks how they searched for, and found, their new home.
How are people finding builders?
It's likely not a surprise that many Canadians go online to find their next home – although how they're doing that might not be as expected. When we look at survey results from five years ago compared to 2019, online research is trending up slightly. It now accounts for 32% of how buyers are first shopping. Using an internet search engine is still by far the most popular method of finding a builder online. Over 20% of respondents listed it as their first resource, compared to 1% who actively start their search on social media. That doesn't mean that social media isn't an important tool: it's very useful in establishing a brand presence and targeting and funneling potential buyers. But if you're neglecting other online vehicles (like boosting your SEO through great content on your website or utilizing keyword ad buys) you may be selling yourself short – especially if your product isn't aimed at people who are on social media frequently.
And while physical discovery is trending down slightly, it's still the most common way people begin their search. Visiting a model home or sales centre and driving through a community is how nearly 50% of Canadians start their search for a newly built home.
SURVEY DETAILS ( YEAR 5 )
Nearly 13,000 survey responses in 5 years
Approximately 190 questions per survey
Nearly 2.5 million data points collected
Data can be cross-analyzed by province or city, age cohort, current and future buyer profiles, preferred home type, price range
What helps them make a final purchasing decision?
According to the survey, pricing information is the most important resource to homebuyers making their final purchasing decision, but there are many other factors – such as floor plans, lot information, and a comprehensive list of features – that rank high on the list. Photo galleries are the second most helpful resource, still well ahead of virtual tours. And interestingly, online customer reviews rank higher than referrals. If you're putting a lot of company effort into creating customer testimonial videos, you may want to reconsider; it's the lowest-ranked resource, and has even fallen in importance since 2015.
What features are trending?
While Canadians have mostly stayed true to their top ten desired features in the last five years, there is some movement within the list. And breaking down the list by region and age can point out some variances. But for Canada as a whole, walk-in closets remain the top feature.
Energy efficiency continues to matter to Canadians, accounting for four features in the Top 10 List of "must haves." But, when asked what they'd spend an extra $10,000 on in their next home, only 17% of survey respondents indicated they'd make the home more efficient.
Narrowly missing the list this year was certification/rating by a designated program like ENERGY STAR or BuiltGreen, which corresponds to the successful growth of CHBA's Net Zero Home/Ready labelling program that has qualified nearly 150 homes so far in 2019. HRV/ERV Air Exchange is new to the list this year, bumping off walk-in pantries.
Open-concept kitchens continue to rise on the list, and kitchen islands have stayed solidly at #5, with 66% of respondents listing them as a must-have feature. When we dig deeper into the survey on kitchen features, quartz countertops continue to be the top choice. Interestingly, oak cabinets are trending upwards while maple is trending down.
Having a main floor master suite is trending upwards, especially among older homebuyers. The soaker tub is trending down – though it still remains a desired feature – and whirlpool tubs are of low importance. Double sinks are the highest rated feature of the master suite, with 48% indicating that it's a must-have item.
Perhaps surprisingly when open-concept kitchens are so popular, formal dining rooms have increased in desirability over the last five years by over 8 points, with formal living rooms not far behind. And Canadians are looking to make even greater use of the outdoors: covered patios/decks, path lighting, and outdoor bars or eating areas are all trending up.
TOP 10 DESIRED FEATURES
Walk-in closets
Energy-efficient appliances
High-efficiency windows
Overall energy-efficient home
Kitchen island
Open-concept kitchen
Linen closets
HRV/ERV Air Exchange
Large windows
Two-car garage
4 key findings from CHBA's annual homebuyer preference survey