WHY WE BELONG TO THE BILD CALGARY REGION ASSOCIATION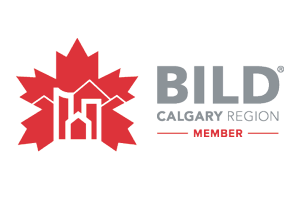 VALUE FOR MEMBERSHIP
BILD Calgary Region is the respected, unified voice for advocating for the development and building industry in Calgary and its surrounding regions.
The 700-plus members can expect to see diverse and significant value for their membership in the short-term and the long-term. Please note, that like most things, the more you put into your membership with BILD Calgary Region the more you will get out of it.
The following provide value for membership:
Government Relations and Advocacy – BILD Calgary Region works with and for members, advocating on important industry issues in Calgary and the surrounding regions, including, but not limited to:
Pilot project opportunities
Best practices
Input on policy creation
Provincial & National Affiliates – Included with your membership is affiliation with the Canadian Home Builders' Association at the provincial and national level, stretching industry advocacy across the country. CHBA and CHBA – Alberta work to influence the government's agenda to better the industry, mitigate policy that harms the industry, and provide leadership in worksite safety and building practices.
RenoMark™ Program – Renovation members have the opportunity to become a RenoMark™ renovator. Organizations that are RenoMark™ members gain positive recognition and promotion from the program, while helping to combat the underground economy.
Networking and Community – One of the most celebrated reasons for membership is the networking possibilities afforded to members. Opportunities to stay in-touch with clients, peers and partners, while developing new relationships and growing your business are available through activities such as:
Industry breakfasts, luncheons, and dinners
Committees, task forces and councils
Social events, such as golf tournaments, barbeques and receptions
SAM Awards – One of the most comprehensive and prestigious of all home building industry awards programs across Canada. Whether a Finalist or a Winner, the SAM Awards brand carries recognition as a mark of excellence in the eyes of the industry and the public offering a marketing edge in a competitive market.
Annual Membership Directory and Consumer Directory
Interactive website with a member only section
Positive Member Recognition – Members have an opportunity to take part in association recognition initiatives, including, but not limited to:
BILD Logo recognition
Event sponsorship
RenoMark™
Renovation and Infill Tours
SAM Awards
Membership Directory
Residential Sales Area reports
Work Experience – Members can have the option to get involved with BILD Calgary Region's many committees or judging the SAM Awards. Getting involved with association on different levels provides great experience and networking opportunities.
Volunteer Opportunities – Member volunteers are the backbone of the association and their expertise and collective voice makes sure our industry is heard on issues that affect our business and the way this city grows. We are active stakeholders at many of the tables at city hall offering our advice, advocating on your behalf. Volunteering also allows you to gain knowledge on key industry issues and network with industry contacts at all levels (locally, provincially and nationally).
Professional Development and Education – Members have numerous opportunities through association initiatives for professional development and education, including, but not limited to:
Events

Builder Breakfasts
Economic Forecast meetings
Luncheons and dinners on various pertinent topics
Safety BBQs

Builder/Developer Bulletins
Monthly eNewsletters
Informative emails and comprehensive membership communication
News updates and tracking
Blog posts, information and research on news/issues affecting the industry
Smarter Growth Initiative (SGI) publications and videos
Market Trends reports
Social media updates
Philanthropy – The BILD Foundation – with a mandate to construct or assist in the construction of housing for people who are in need of shelter – is an opportunity for members to get involved in philanthropic initiatives affecting the industry.
Industry Partnerships and Relationships – BILD Calgary Region has formed solid partnerships with a variety of organizations and groups that have an impact on our industry, including the City of Calgary, and will continue to build on various strategic partnerships that will add value for members.